FOOD DUDES Block Party
Sooooooo. I've been eating out of a truck for the past two days?
My sister is in town visiting me and we got invited to the Food Dude's Block Party which was such a great event to go to for her first night here. In support of the Daily Bread Food Bank, Toronto's top food trucks set up at Muzik to serve up hungry party-goers. There was Thai food, oysters and even liquid nitrogen ice cream (what?). DJ's and drinks were also the part (because is it ever a party without music?).
I'm not into day clubs really, so I don't think I would ever go to Muzik on your average Saturday, but since it was host to a food block party, I was into it. My favourite dish? Food Dude's fish taco.
Check out their web page and see when and where the next block party will be! At 15$ per entry ticket, 5 grub tickets (tickets for food vendors) for 20$, and drinks at 5$, it's totally manageable.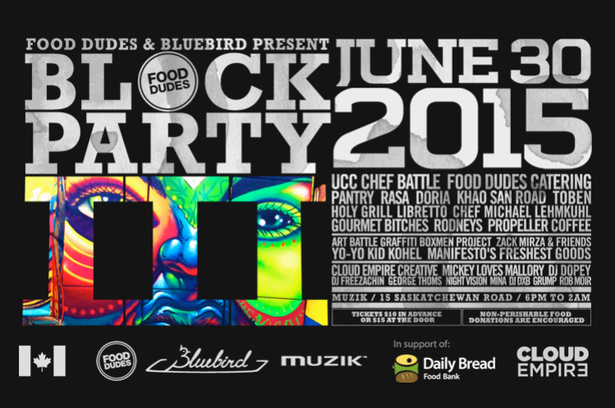 Ma soeur me visite cette semaine et mardi passé nous étions invité au Block Party de Food Dudes. L'événement supporte l'organisme de bienfaisance Daily Bread Food Bank et les meilleurs food trucks de la ville y étaient! Il y avait pour tous les goûts: des huîtres, de la cuisine thaïlandaise.
Muzik est un club de jour comme Beach Club au Québec ou un club de jour/piscine à Vegas. Donc, je ne sais pas si j'aurai été si ce n'était pas pour le Block Party. Mon plat favori? Le taco au poisson de Food Dudes.
Leur site web aura plus d'information si vous le désirez. À 15$ l'entrée, 5 billets à 20$ (pour les vendeurs de nourriture) et la boisson à 5$ le verre, c'est faisable si vous êtes sur un budget!