Busy, but healthy: tips to maintaining balance
Well, the title says it all. You know what screams I've been busy? My lack of posting on here. Oh well.
Much like every other adult out there, I'm busy: I run Counter Culture Agency full-time, create content for my Instagram and I also have a side project going on which I hope to launch in the next year or two. I'm not here to complain about it or play the victim. I'm here to share the tips I've found help me maximize time and enable me to maintain my healthy lifestyle amidst having a full calendar.
I grew up competitive skiing, dancing ballet, playing soccer and being a gym rat throughout university, so I guess you can say being active is a pillar in my life, but when I moved to Toronto, I found it really hard to get into a new routine. It's taken me about 4 years to find my grove and figure out which studios/gyms I like, a job that I truly love and I think once I got to a happy place mentally, it was much easier for me to develop healthy habits.
I just want to preface this by saying, this is in no way intended to make anyone out there feel guilty for not having the same habits as I do, I'm just out here suggesting tips because they've really worked for me!
Prepping my breakfast
We've all heard it. Breakfast is the most important meal of the day. I know people that fast until noon and it works great for them, but if I don't eat breakfast, I'm a) an overall monster, b) completely starving by lunch, so I eat way too much and end up in a food coma, and c) just ya did I mention terrible?
A great product for me is HOLOS. It's a brand out of Montreal (represennnnnnt!) that offers different overnight muesli flavours.
You can buy one time or be on a monthly subscription and you can customize which flavours you want in your box. What's great is they're low in sugar (8g) and high in protein (20g) - even the cocoa flavour that I looooove.
P.S.: I was gifted a box of 4 flavours and plan on continuing to use the service.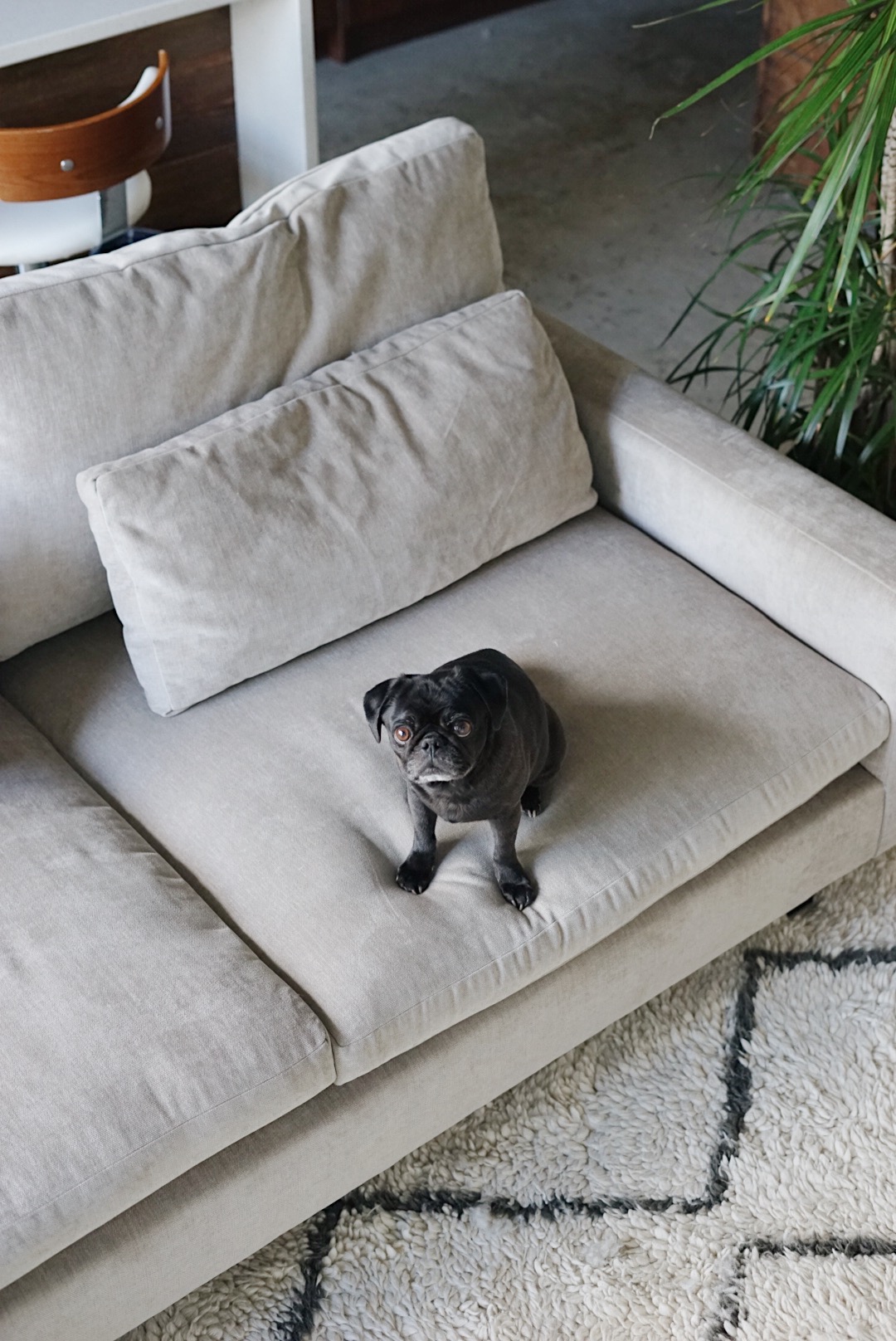 Power Hour
I have been waking up around 7 AM so that I have time for myself. I always put the dogs first (if you don't know I have two dogs, but how could you not know? I basically talk about them all the time and they're all that's featured on my Insta stories?), so I found my mornings to be hectic and rushed.
Now that I have some time for myself in the mornings, I usually read and do a face mask. I focus on my breathing, my intentions for the day and it really helps me start the day on the right foot.
I've been using eluo beauty forma floris (more on that in my 'beauty' highlight on stories)
Gym buddy
It keeps me accountable. If you're at a gym that offers different types of classes, try them all out! You may not know all the trainers or styles of working out yet and you just might find what works for you.
I personally go to Totum Life Science and currently also have a membership at Saana for yoga (both hot and not).
Write it down
Get a planner. Every morning, I have a look at it and see what calls/meetings I have and it can help mentally structure my day.
So when I inevitably remember 'that thing I have to do tomorrow', I can write it down and not worry about forgetting.
Say No
Learning to say no is actually harder than I thought it would be, but I've really started turning down projects and clients I don't feel are a genuine fit for both my business and my Instagram. If it's not achieving what I've set out for my 5 year plan, I kindly pass.
It seems like most of these are morning tips, but… cheers to starting the day off right!
XX