Changing Up My Look
Every now and again, I decide to change my hair. Long locks are my signature look and I don't tend to stray from that.
If you've followed me for some time, you know I've been on quite the hair journey. I've had silver hair, gone black/blue, had blonde balayage, then went back to black and then back to blonde balayage again. Safe to say, it's been through some sh*t. As you can imagine, I wasn't really into the idea of dyeing it again. My intentions were to just let my hair be until the wedding, with the occasional trim.
HOWEVER, when Aveda told me about their new hair colour shine treatment called Demi Plus, I was intrigued. It's 93% naturally derived (made with certified organic plant oils) and only takes 20 mins (I usually spend 5+ hours in the chair if I want to do anything, so YES). Since it contains organic plant oils, it'll fade away + it nourished my thirsty, damaged ends. I figured I'd go back to my natural and just get a little bit of a trim and add some shape to my cut.
I spent some time at Civello Salon & Spa and they're all about the experience. I mean, who doesn't love getting their hair washed? They take it to another level. I'm talking an aromatic experience and shoulder rub while you wait for the colour to take, and once your hair's dried and styled, they finish the look with a makeup touch-up.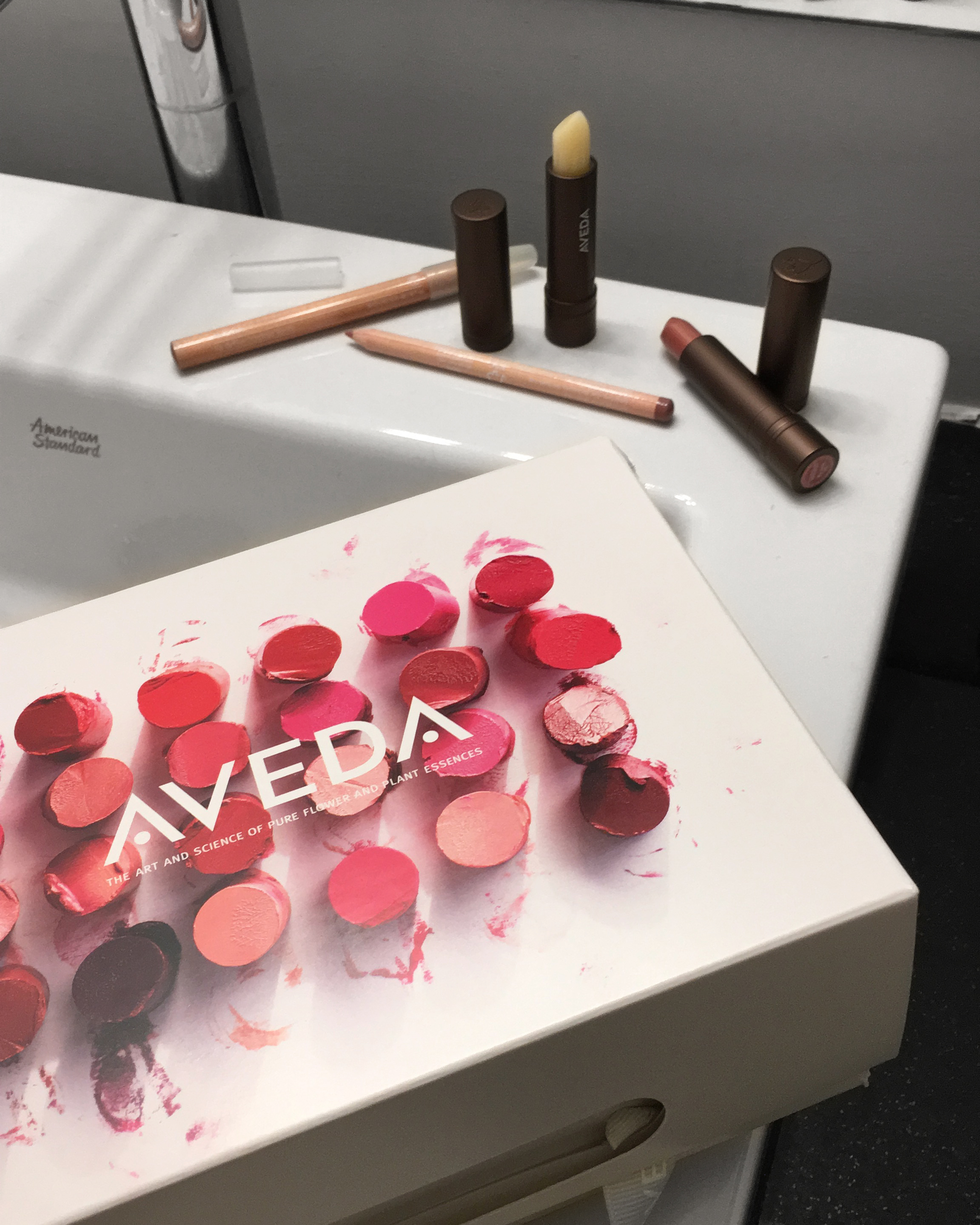 Here, I'm wearing AVEDA Lip Treatment + Primer + Liner in Chestnut + Lipstick in Bronzed Pecan (90's supermodel brown, JA FEEL?).
Colour by: Civello Salon & Spa's colour director, Vanessa Bianchi
Haircut by: Melissa Stewart
Makeup by: Hassan Haque