Stay here: Hotel Monville - Montreal, QC
I go to Montreal often. But, this time it was different.
I was in town for my wedding. I'll write a blog post all about that once I have the photos in hand, but for now, I want to focus on where I stayed and what I ate throughout the weekend.
SLEEP
Hotel Monville, 1041 rue de Bleury
When you think of Montreal, you think of culinary experiences and nightlife, but equally as important is your home base location. Sure, Montreal is small and you can totally walk through the different neighbourhoods in a day, but you still want to make sure you're staying in a central spot while not feeling too crowded and busy.
We stayed at the Hotel Monville; it's laid back atmosphere and beautiful, minimal design is exactly our vibe + technology plays a huge role in the services they offer and honestly made our lives a tad easier.
One of the coolest things we experienced was ordering room service on our TV and a ROBOT COMING TO BRING IT TO OUR DOOR. Yes, you heard me... a robot.
P.S.: it's dog friendly *screams*
très Montréal, and I love it! We were able to entertain some friends here on Friday night overlooking the city.
*pro tip: there's a construction around the neighbourhood, so I would ask for a room on the higher floors, if possible
EATS
Every time I'm in Montreal, I make a point to explore the city I once called home. Every time I'm in town, there are new restaurants I add to my list and old goodies on which I can always count.
Velvet Speakeasy, 426 rue St Gabriel
On Friday night, we decided to go to Velvet. I remember going there in CEGEP and university and it was always a good time. The Old Port is full of tourist traps, but it also has great food and nightlife to which locals flock.
Our friend and DJ Moody had a set, so why not get a booth, magnums and pop champagne and party like we're 19 again?
Venice, 1045 côte du Beaver Hall
There are three locations now, but I just happened to be close to the downtown location. It's very LA, healthy, bright without the pretentious.
If you're there, try the shrimp tacos, thank me later!
Café Parvis, 433 rue Mayor
Pizza and wine. It's the best combo. Also, go when the weather's nice when the patio is open; it makes you feel like you're in a quaint European town.
SSENSE, 418 rue St-Sulpice
With concept spaces being a huge "thing" right now, I wasn't surprised when SSENSE moved their showroom to a 5-storey marvel just up the street in the Old Port. I'm a huge fan of Colette in Paris *brb still crying over the fact that it's closed* and I love that SSENSE is taking a crack at something similar. Coffee and breakfast was great and I didn't feel like the atmosphere was stuck up (which I thought it had the potential to be).
Foiegwa, 3001, rue Notre-Dame W
My advice? Go for dinner and go hungry. It's a French diner, so expect heavier foods (I'm talking egg yolks over pasta, foie gras, etc.). I LOVE the homemade spaghetti; it has butter, black truffle, egg yolk and Parmiggiano Regigiano. The portion is perfect (not too much, not too little) because I still have room for dessert - try the brownie!
La Diperie, 170 rue St-Amable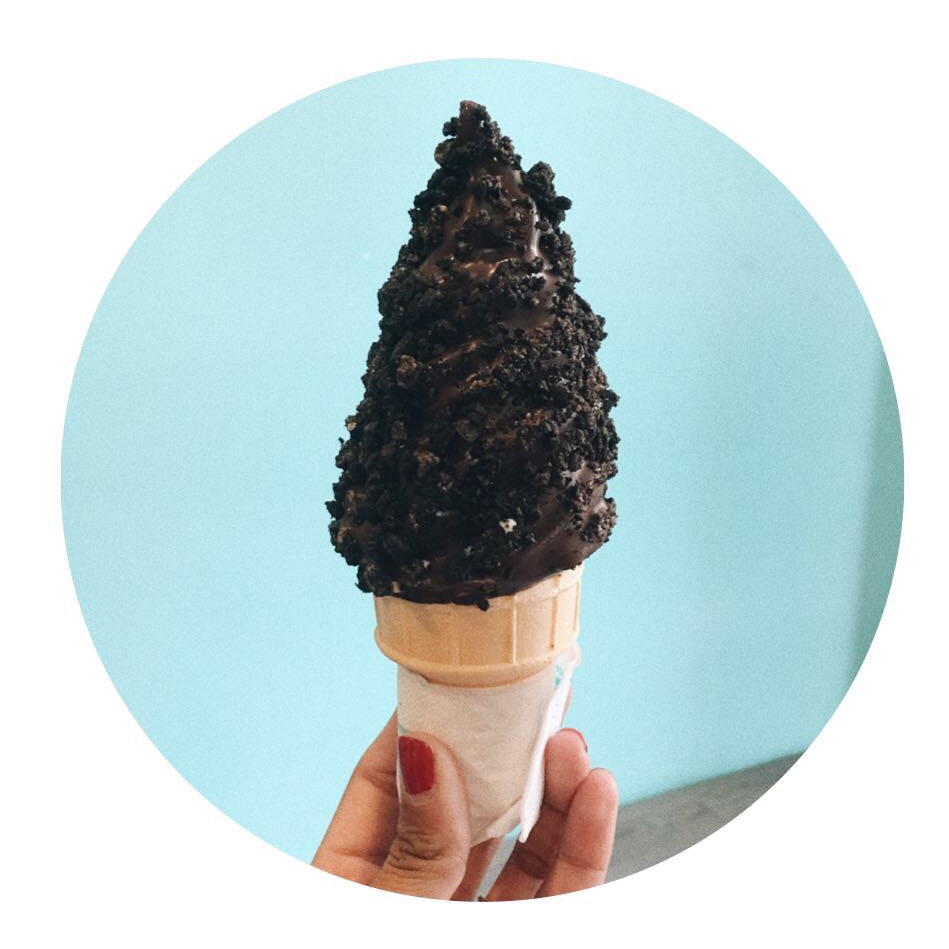 Ice cream and summer are synonymous to me and if you're in the Old Port, I would steer clear of the beaver tail/ice cream shops on the main strip.
Rather, I urge you to try La Diperie (I actually saw a sign they're opening a Toronto location in front of Trinity Bellwoods). My favourite is the soft serve ice cream dipped in dark chocolate fleur de sel dipping, topped with Oreo. There are over 30 pure Belgian chocolate flavours you can get your ice cream dipped in and 20+ topping choices. There are also vegan options available that are equally as delicious!